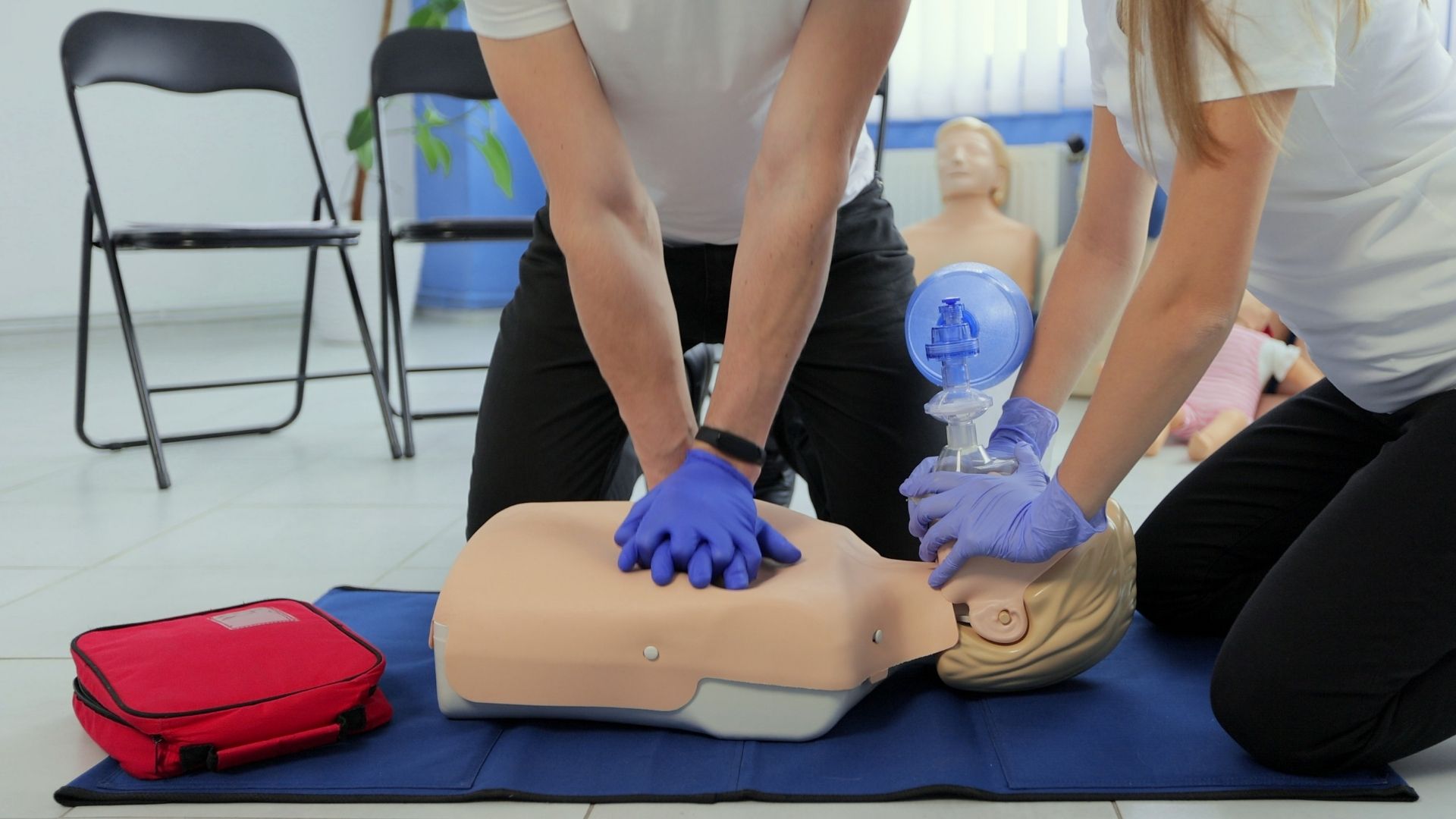 When you're thinking of learning CPR, you might be asking, "What is the average cost of CPR certification Classes in Tampa – AHA?" CPR certification courses and training costs vary depending on factors like CPR level, organization, provider, etc. However, health organizations like the American Heart Association and American Red Cross work to develop standardized class programs and certification procedures. As a result, the overall fees of the courses offered by various institutions in Tampa are comparable.
Saving someone's life is unquestionably priceless, but knowing what to do in a life-threatening emergency is critical. According to the CDC, 9 out of every 10 casualties who suffer a cardiac arrest outside of the hospital end fatally. Since heart disease is the primary cause of death in Florida, the Red Cross encourages people to perform CPR in emergencies. 
You might wonder: what is the average cost of CPR certification classes in Tampa – AHA? `Below, we'll go over how much CPR certification courses in Tampa cost and everything relevant concerning the CPR courses.
Does Everyone Need CPR Certification in Tampa, FL?
When someone suffers a cardiac arrest, immediately administered CPR can double and sometimes triple their chances of survival. CPR certification in Florida isn't essential for everyone but is recommended for anyone who wants to prepare themselves for emergencies. 
Emergency medical service providers in Florida must be certified in CPR and BLS. Also, EMTs are obligated to take a First Aid course as part of their job requirements.
The law in Florida also requires school districts to provide first aid and CPR training to all students every two years, beginning in sixth grade. In addition, high school students grades nine and up must also receive CPR training and first aid.
And of course, CPR training in Tampa is crucial for workplace safety, so some professions require employees to take a CPR class. Apart from medical professionals, specific jobs in Florida require First Aid and CPR certification. Among these jobs are the following:
Childcare providers
School personnel
Flight attendants and pilots
Construction employees
Lifeguards
Security guards
Adult foster caregivers.
As you can see, not all professions require CPR certification in Tampa, FL. However, we encourage everyone to take a CPR class.
Factors Influencing the Cost of CPR Classes in Tampa
In Tampa, FL, you can find many CPR providers where you can take your class. And despite the competition, almost every reputable health organization considers the same norms when determining the cost.
If you work in healthcare or must meet OSHA requirements, you should look into Red Cross or AHA-certified CPR courses. Many organizations in Tampa and throughout Florida offer courses that meet these criteria.
Let us now examine the primary factors influencing the cost of CPR certification courses in Tampa:
Level of Competence
Try to always look for certification courses approved by AHA-trained physicians.
Unfortunately, many CPR education courses online are not approved by the AHA or Red Cross. So, find a CPR certification class in Tampa that is written and approved by AHA-trained, board-certified healthcare professionals and physicians. This way, you can ensure that your courses are comprehensive and high-quality.
The Red Cross offers over 150 CPR classes near Tampa, with prices starting from $37 and up. Also, the AHA provides all types of CPR courses throughout Tampa. The AHA will charge different fees depending on the level of competence course type, so the price can vary significantly.
The Teaching Technique
The cost of CPR classes in Tampa can also vary depending on the teaching method. The AHA and Red Cross CPR classes are typically available in online, in-person, and hybrid courses.
The cost of online versus in-person classes differs significantly. For example, in-person classes at the Red Cross Organization can be almost twice as expensive as online classes. As an example, consider the AHA's Pediatric First Aid courses. These courses, when bought online, typically cost between $20 and $30. However, entirely online courses do not allow you to show skill proficiency to a certified instructor and thus do not meet OSHA certification requirements.
The key factor for the high cost of in-person classes is the limited participant capacity. Due to the need for a qualified instructor, in-person and hybrid courses are significantly more expensive. Keep in mind that the blended classes are also OSHA-certified because participants will get in-person practice.
CPR Levels and Materials
The final factor influencing the price of some CPR providers in Tampa is their level of education. CPR Level A is the most basic training, hence the most affordable. However, level B includes teaching people CPR for kids and infants, making it more expensive than level A.
CPR Level C covers two-rescuer CPR and all aspects of CPR for babies, children, and adults. As a result, these courses are longer than level A or B classes and more expensive.
The materials will depend on the type and level of the CPR course you take. Training centers will provide digital books, hard-copy materials, or a combination of both. Each pack of materials has a different price range. For example, a reference card or digital guidelines cost between $10 and $30.
Depending on the level and type, buying the available materials will cost you between $15 and $150. The most affordable courses are those that provide learners with basic CPR certifications. However, materials for courses aimed at medicinal professionals are significantly more expensive.
After completing the course and passing the exam, you must buy your certification card. For example, AHA-certified training centers in Tampa charge an average certification card fee ranging from $7 to $20.
Average Price of CPR Certification Classes in Tampa
Health organizations such as the Red Cross provide a variety of CPR training classes that adhere to the AHA and Emergency Cardiovascular Care guidelines.
Online classes in Tampa, provided by the Red Cross, can range between $20 to $120 for Adult CPR/AED, while classroom classes can range between $48 to $117. The Adult CPR/AED hybrid courses cost between $64 and as high as $2,000 for healthcare providers.
The price for blended classes for Adult and Pediatric CPR/AED start at $70 and can go up to $126. The Red Cross also offers Pediatric CPR/AED, First Aid CPR/AED Instructor, and CPR/AED For Professional Rescuers courses.
In general, the cost of CPR training ranges from $14 to $100, depending on the provider and type of CPR class. For instance, adult CPR can cost between $20 and $55, while pediatric CPR training costs between $25 and $40 on average. And first aid and CPR training can cost $40-$60 per person on average.
Mind you that you will also have to get a certification renewal around every 2 years. Because of the varying costs, you should search for a course type that caters specifically to your needs.
Wrapping Up: The Average Cost of CPR Certification Classes in Tampa – AHA
Learning the fundamentals of CPR can help you save someone's life. As the leading health organization, the AHA recommends that medical and healthcare professionals and civilians learn the basics of CPR and be ready to help if someone experiences a cardiac or respiratory arrest.
So, what is the average cost of CPR certification classes in Tampa – AHA? The cost of CPR classes in Tampa varies according to the teaching method, level of competence, and course type and materials. The good news is that you can efficiently complete your course online at a lower cost.
However, there are no significant differences in CPR certification costs between Tampa and other cities in Florida or the United States. High-quality CPR certification courses frequently have a standardized price with minor variations between training centers.
But before you choose a course or a provider, ensure the certificate is issued by an accredited organization like the AHA, especially if the certification is required for your job.