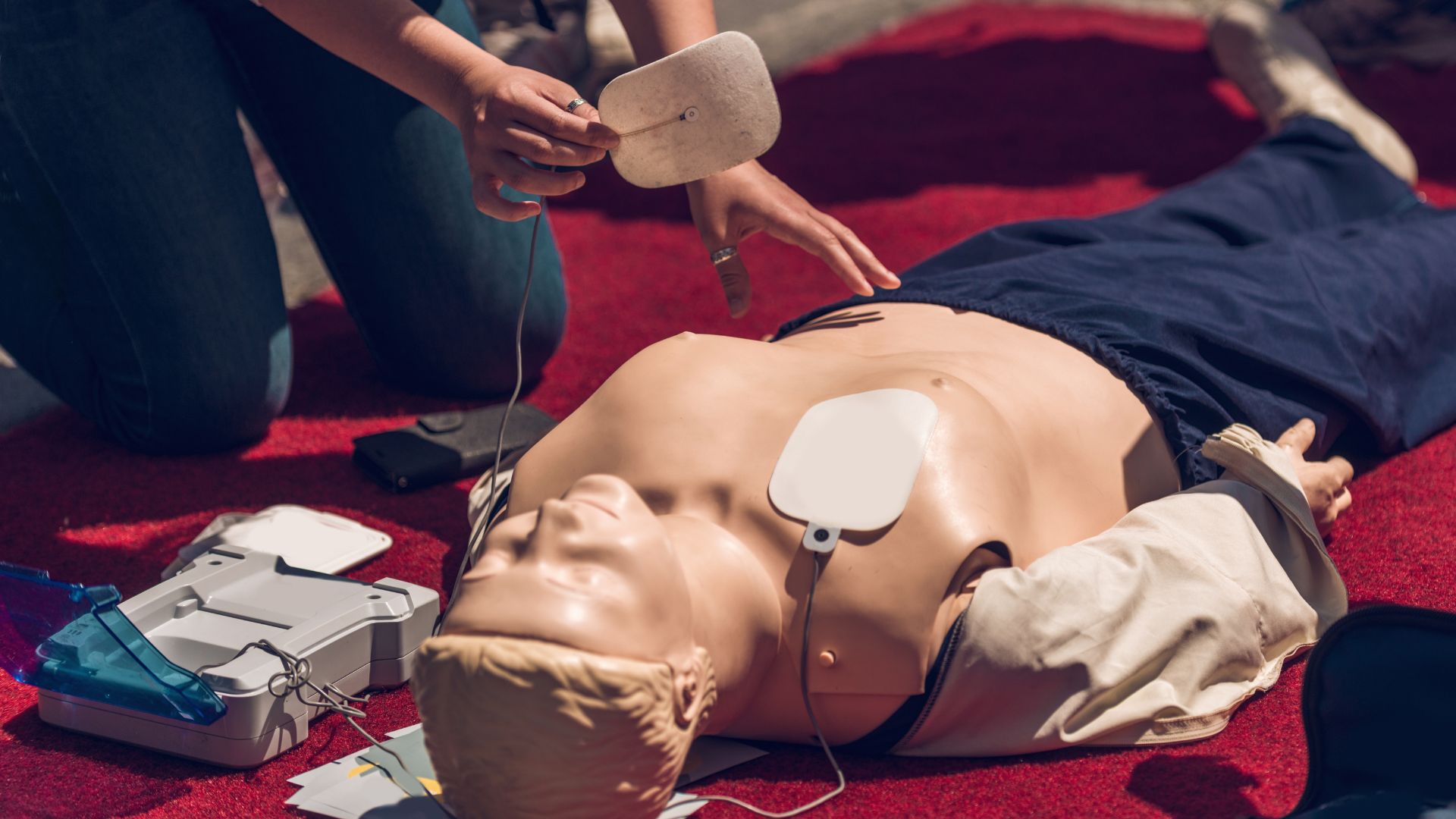 When a person's heart has stopped beating, cardiopulmonary resuscitation is a technique that can restore its normal function and prevent permanent damage. If done immediately, the survival rate of less than 12% for OHCA cases can be doubled or tripled.
However, the problem arises when a community is not skilled or trained in CPR. That's why the US has been emphasizing the importance of CPR knowledge – Tampa, Florida, included.
Tampa's capacity to respond to medical emergencies can be improved by having a society knowledgeable about CPR. Let's look at why this life-saving method is a crucial skill for Tampa's community preparedness.
CPR Training and Its Importance
Cardiovascular diseases are one of the top causes of death in the world. As statistics show, one out of seven people in the United States died of OHCA in 2017.
Every second counts when someone's heart has stopped beating unexpectedly. A person's chances of survival can be increased by two or even three times with the quick start of CPR.
By requiring that members of the community receive CPR training, Tampa can build a network of people proficient in first aid who can step in and perform life-saving interventions before professional medical help arrives on the scene.
Developing Community Strength Through CPR Training
What should you do in the event you're walking around Tampa and come across a person who has collapsed, is not breathing, and is not responding?
With CPR training in Tampa, you would know exactly what to do, including dialing emergency services and beginning chest compressions and rescue breathing. With this level of readiness, regular people are transformed into community heroes who are able to act quickly when it matters most.
Learning cardiopulmonary resuscitation equips people to handle emergencies and make a positive difference in the well-being of their community. As everyone becomes concerned about each other's safety, it fosters a sense of responsibility and teamwork. Having a population that knows CPR helps free up emergency medical personnel to concentrate on more urgent patients.
Promoting Health Culture in Tampa
Something that every city should do is promote CPR training and awareness of heart diseases. Every citizen should be aware of heart health, risk factors for cardiac arrest, and the significance of a healthy lifestyle by making CPR training and knowledge a priority.
Promoting such a health culture can also promote better behaviors, lowering the chances of cardiac arrests and enhancing general public health.
Convenient CPR Instruction via Courses
Tampa can further demonstrate its dedication to community preparedness by making CPR training accessible and reasonably priced. To offer CPR certification classes, local businesses, organizations, schools, community centers, and workplaces can work together.
Everyone, regardless of age or background, can receive CPR education thanks to online resources, workshops, and practical training sessions that accommodate different learning styles. Classes are offered by non-profit organizations like the American Heart Association and Red Cross and are available in various formats – online, in-person, and mixed.
Events and Initiatives for CPR Training
Tampa has been focused on developing health programs such as Red Cross, an initiative by the Tampa General Hospital with a focus on healthy habits and culture. Heart diseases are recognized as one of the main risk factors in Tampa, so they put a focus on them as well by talking to specialized doctors and promoting CPR training.
Other Way to Have CPR-conscious Citizens
A caring city can take a number of crucial actions to be well-prepared to respond to incidents of cardiac arrest in addition to encouraging CPR training:
Installing AEDs (Automated External Defibrillators) in Public Spaces
Portable AEDs are placed in public areas, including parks, shopping malls, sports facilities, and government buildings.
To make sure they are quickly identifiable and reachable during emergencies, AEDs are frequently labeled with large signage. Watch for signage displaying the AED emblem or a familiar heart symbol to find an AED nearby.
Raising Public Awareness Of Emergency Services
In 2022, the revolutionary Telecommunicator CPR (T-CPR) was adopted in Florida, requiring dispatchers to undergo extensive training so they can walk 911 callers through the CPR steps over the phone. This has enabled bystanders to save lives right away while waiting for emergency medical assistance. This program, supported by the prestigious American Heart Association, has the potential to transform how people respond to cardiac emergencies.
This law recognizes the critical importance of telecommunicators, given the shockingly low cardiac arrest survival rates. The T-CPR legislation is expected to be a ray of hope, ensuring that no one goes through a cardiac emergency alone and demonstrating Florida's dedication to public health.
Creating Community Medical Response Teams and Infrastructure
The city is also prepared for any kind of disaster by organizing and training teams of community volunteers with knowledge of CPR and fundamental medical procedures.
Emergency Medical Services (EMS) in Florida form an integral and organized network dedicated to delivering timely and effective medical assistance during emergencies. The EMS system operates with a unified purpose: to save lives and minimize the impact of illness and injuries.
Florida also is a part of CERT (Community Emergency Response Team), which empowers volunteers with invaluable knowledge in disaster preparedness, equipping them to effectively respond to potential hazards within their region. This comprehensive training encompasses fundamental disaster response skills like fire safety, light search and rescue, team coordination, and disaster medical operations.
Engaging Educational Institutions and Schools
One of the most important things is the presence of CPR and basic life support training in school curricula. As of 2021, a new law was adopted stating that CPR certification must be obtained in order to graduate from public high schools. According to the law, a one-hour CPR training must be taken as part of the curriculum by students in the ninth and eleventh grades.
By teaching these life-saving skills to pupils at an early age, the city can produce a generation of people who are equipped to handle emergencies and react to life-threatening events.
Promoting Healthy Lifestyles
Tampa as a city continually stresses the value of leading a heart-healthy lifestyle by supporting programs that promote regular exercise, a balanced diet, quitting smoking, and stress reduction with the TampaWell project. Cardiovascular events are less likely to occur in an overall healthier population.
Collaborating with Businesses and Workplaces
The number of companies providing CPR instruction to their staff members grows by the day. These workplaces have AEDs on-site, pay for employees' CPR training, and develop emergency response plans to ensure a heart-safe workplace.
The Tampa Business Emergency Council (TBEC) is a crucial resource that actively involves the neighborhood's business community in emergency and catastrophe planning and recovery. Its proactive measures include training, awareness campaigns, and readiness efforts that provide businesses with knowledge about available support mechanisms, with constant and effective communication.
Using Technology to Your Advantage
Modern technologies should also be used in order to include every person in Tampa's population in the efforts to reduce cardiac arrest mortality rates.
By creating smartphone apps and notification systems that notify certified CPR responders when a cardiac arrest occurs, cities can ensure more immediate help for OHCA victims. This method of crowdsourcing can speed up response times and possibly save lives, as TampaReady and AlertTampa projects are already doing.
Honoring Success Stories
Honor occasions where passersby effectively administered CPR and helped save a life. By telling these stories, you may motivate people to enroll in training and take action. This activity is one of the most involving and engaging for the citizens to recognize the true value of CPR training.
CPR and Tampa's Community Preparedness Final Words
As mortality rates connected to cardiovascular diseases remain high, it's crucial to promote first-aid training now more than ever. This includes teaching the general population different CPR methods and the use of AEDs.
Tampa is already working towards establishing a heart-safe community by working on CPR-related projects, providing various formats of CPR courses, and sharing success stories of OHCA victims. Courses are provided by the AHA and Red Cross and come at price points affordable for the general public.
You, too, can help by enrolling in a CPR course and being the first to help in a cardiac emergency.